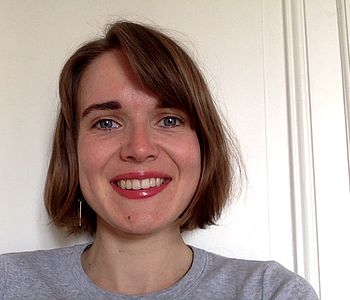 Home Institution : Centre Marc Bloch | Disciplines : Political Science |

Biography
2013- (2017): Doctorat en co-tutelle, Europa-Universität Viadrina / Université Paris-Saclay (CESDIP)
2012-2013: Master 2, École Doctorale de Sciences Po Paris, Sociologie Politique Comparée.
Police et Surveillance de l'Extrême-Droite en Allemagne
2012: Diplôme de Sciences Po Paris, Affaires Publiques.


Scholarship
Heinrich Böll Stiftung
Europa-Universität Viadrina
Centre Marc Bloch
Researchtopic
Science Politique comparée: Europe
Etudes sur le radicalisme de droite dans les démocraties libérales
Etudes franco-allemandes
Sociologie de l'action publique
Sociologie du droit
Politiques publiques de sécurité et renseignement intérieur
(cotutelle)
Title of thesis
Defending Democracy ? State Responses to the Radical Right in France and Germany
Summary of thesis
Mon projet de thèse s'intéresse aux dynamiques à l'oeuvre dans les réponses qu'apportent les États français et allemand à la droite radicale: comment les acteurs politiques de ces deux Etats parviennent-ils à installer un ordre politique? Pourquoi et quand les différents acteurs publics mettent-ils en oeuvre des mesures contre la droite radicale?
Ce travail doctoral, basé sur une méthodologie qualitative, retrace le 'policy process' aboutissant à la mise en oeuvre de mesures publiques visant à lutter contre la droite radicale. Pour ce faire, ce travail adopte une perspective centrée sur les acteurs (Scharpf, 1997) cherchant à identifier le rôle du 'policy frame' des différents acteurs publics intervenant au cours de la formulation et de la mise en oeuvre d'une réponse à la droite radicale. Un second apect de l'analyse s'intéresse aux intéractions ayant lieu entre différents acteurs publics et à leur influence sur le processus de décision menant à la mise en oeuvre de mesures répressives ou préventives. La dimension comparée permet de s'interroger sur la manière dont deux Etats avec des arsenaux législatifs de lutte contre le radicalisme politique très distincts ont géré le paradoxe de la tolérance qui s'impose aux démocraties libérales.
Supervisor
Fabien Jobard, Michael Minkenberg
Projects
Membre de la section "Urbane Gewalträume" dans le projet de recherche franco-allemand 'Saisir l'Europe'
Membre du groupe de travail "Action Publique et Circulation des Savoirs", Centre Marc Bloch
Membre associé de l'ANR Violences et Radicalités Militantes en France
Membre du ECPR Standing Group: Extremism and Democracy
Strafkulturen in Deutschland und Frankreich durch die Anwendung explorativer Methode des Kartenspiels
Publications
Laumond, Bénédicte, "Staatliche Maßnahmen zur Bekämpfung der radikalen Rechten in Frankreich" in Fereidooni, Karim, El, Meral (Ed.) Rassismuskritik und Widerstandsformen, Wiesbaden: VS Springer, 2016, p. 709-720.
Collectif TMTC, "L'horizon vertical de la recherche", Socio-logos. Revue de l'association française de sociologie [En ligne], 10 | 2015, mis en ligne le 16 juillet 2015, Consulté le 16 juillet 2015. URL : http://socio-logos.revues.org/2975
Laumond, Bénédicte, "Répondre à la droite radicale : regards croisés entre la France et l'Allemagne", Cahiers de la Justice et de la Sécurité, n°30, mars 2015, p. 43-51.
Laumond, Bénédicte, Police et Surveillance de l´Extrême-Droite en Allemagne, L'Harmattan, 2015, 149 p.