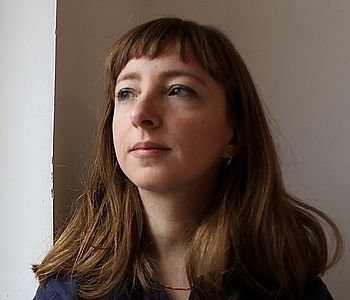 Disciplines : Philosophy |

Biography
Noa Levin is a researcher in philosophy and cultural theory at Centre Marc Bloch, and a lecturer at the Institut für Kulturwissenschaft, Humboldt University of Berlin. Her research focuses on twentieth century French and German visual cultures, political and ecological theory and philosophy of film. Levin's doctoral thesis, recently completed at the Centre for Research in Modern European Philosophy at Kingston University, London, interrogated the receptions of the philosophy and mathematics of G.W. Leibniz by Walter Benjamin and Gilles Deleuze. She holds an MPhil in European Culture and Literature from the University of Cambridge, and a BFA in philosophy and film from Tel Aviv University. Her research has been supported by Gates Cambridge, Kingston University London, the British Society of Aesthetics, Studienstiftung des Abgeordnetenhauses von Berlin and Centre Marc Bloch, Berlin.
CV File
Title of thesis
Living Mirrors of the Universe: Expression and Perspectivism in Benjamin and Deleuze after Leibniz
Institution of thesis
Centre for Research in Modern European Philosophy (CRMEP) Kingston University, London
Supervisor
Prof. Peter Osborne
Organisation of Events
7/2019 'Übersetzungen von Gewalt' workshop on Walter Benjamins 'Zur Kritik der Gewalt', supported by Centre Marc Bloch and ZfL, Berlin.
6/2017 'Benjamin and Leibniz: On Expression' workshop, supported by Goldsmiths University of London, The London Graduate School, and CRMEP at Kingston University.
Nature, Community and Climate Justice: Benjamin and Arendt
This project suggests that Walter Benjamin and Hannah Arendt's political theories, and specifically their reflections on the relations between nature, justice and community, can provide useful insights for the current debate on climate justice. The concept 'climate justice' has been adopted in the last two decades by theoreticians, policymakers, and activists to describe a theoretical framework that focuses on the inequitable effects of climate change on vulnerable groups. The question of which people or countries should bear the responsibility for the effects of climate change is a central one within this framework. Specifically, while the Rio Earth summit (1992) and the Kyoto Protocol (1997) defined these responsibilities as "common but deferential", the tensions that arise from this formulation have not been addressed, as discussed by historian Dipesh Chakrabarti in his Tanner lectures. Arendt and Benjamin's theories, which view justice in the present as inseparable from historical remembrance [Eingedenken], but also put forward concepts of action, community and commonality, may be useful, this project suggests, for intervening in the contemporary debate. Their critique of modern science and epistemology, moreover, may shed light on the way in which modernity itself is implicated in the violent exploitation of nature. Finally, the project will show how, with ecofeminist Vandana Shiva, their theories open up a possibility of climate justice achieved through "earth democracy".