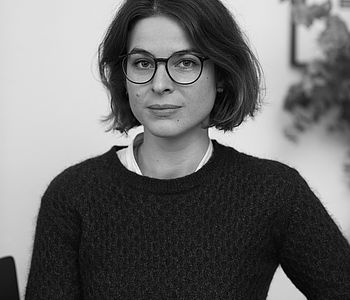 Home Institution : EHESS | Position : PhD candidate | Disciplines : Sociology |

Biography
Aube Richebourg has been a PhD candidate at EHESS (Paris) since October 2018.
After three years in Classes préparatoires (CPGE) and a bachelor in ancient languages (Paris-Sorbonne), she studied French literature (Paris-Sorbonne). She entered Sciences Po Paris and completed the Master's Degree Affaires publiques in 2015. In 2018 she completed the Master's Degree of Social Sciences (Pratice of Interdisciplinarity in the social sciences) before she began her PhD.
She holds a DAAD scholarship and participates in the international research network "Working Futures" https://www.wiko-berlin.de/institution/projekte-kooperationen/projekte/working-futures/ (Wissenschaftskolleg zu Berlin/ re:work).
The political engagement for a local Internet, a comparative study between France and Germany