Dr. Erzsébet Tóth-Czifra
| Open Science Officer
Centre Marc Bloch, Friedrichstraße 191, D-10117 Berlin
---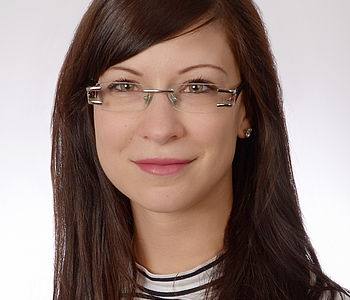 Position : Open Science Officer at DARIAH-EU | Disciplines : Linguistics |

Biography
Erzsébet started her job as Open Science Officer at DARIAH-EU in March 2018. She studied comparative literature studies, cultural studies and linguistics at the University of Szeged (Hungary) as well as at the Eötvös Loránd University in Budapest. She received her PhD in Cultural Linguistics summa cum laude in 2018 at Eötvös Loránd University for her corpus study of the evolution of certain Hungarian word-formation schemata. After graduating, she had been teaching linguistics and Hungarian as foreign language at the Eötvös Loránd University as well as at the Fachhochschule Burgenland in Eisenstadt, Austria. In 2016, her commitment to democracy in science led her to join ScienceOpen, a research evaluation and discovery platform, as Content Integration Manager and open science advocate. Her role at DARIAH enables her to merge the 2 main pillars of her professional life: humanities and open science. She is responsible for fostering and implementing open science practices across DARIAH and its cooperating partners and contributes to the design and implementation of open science policy statements, guidelines and service related to the open dissemination of research results in the humanities.
Researchtopic
Cultural linguistics, cognitive linguistics, corpus linguistics, constriction grammar, figurative language use, word-formation, color naming and linguistic relativity, scholarly communication, open access, open science.
Institution of thesis
DARIAH
Publications
Benczes, R. & Tóth-Czifra, E. (forthcoming): Rethinking the category of "basic color term": Evidence from Hungarian lexicalization patterns. In: I. Raffaeli, D. Katunar & B. Kerovec (eds.) Lexicalization patterns in color naming: a cross-linguistic perspective. John Benjamins: Amstredam.
Tóth-Czifra, E. (2017): What an uplifting experience…! Integrating the cognitive semantic approach into the Hungarian as a second language teaching - whys and hows. In R. Hegedűs & T. Görbe (eds.) "Small Language, What Now?: The Theory and Practice of Functional Linguistics in Teaching "Minor" Languages." München: Biblion Media GmbH, 76-90.
Benczes, R. & Tóth-Czifra, E. (2016): Language play and linguistic interference: Current trends in Hungarian word-formation. Hungarian Cultural Studies: E-Journal of the American Hungarian Educators Association, doi: 10.5195/ahea.2015.212
Tóth-Czifra, E. (2015): Suffixation and what else? A cognitive linguistic analysis of the Hungarian deverbal suffix -Ó. Studia Linguistica Hungarica 30, 4-29.
Benczes, R. & Tóth-Czifra, E. (2014): The Hungarian colour terms piros and vörös: A corpus and cognitive linguistic account. Acta Linguistica Hungarica 62 (2), 123-152, doi: 10.1556/ALing.61.2014.2.1
Tóth-Czifra, E. (2014): From Cabernet Sauvignon to Egri Csillag: Changing patterns in Hungarian wine naming. Hungarian Studies 29, 315-332, doi: 10.1556/HStud.28.2014.2.7
Tóth, Czifra, E. (2014): Feeling the taste of victory: The figurative utilization of the concept mouth and tongue in English, German and Hungarian. In: F. Polzenhagen, Z. Kövecses S. Vogelbacher & S. Kleinke (eds.) Cognitive Explorations into Metaphor and Metonymy. Frankfurt/M.; Berlin: Peter Lang International Academic Publishers, 51-66, doi: 10.3726/978-3-653-03550-6/11