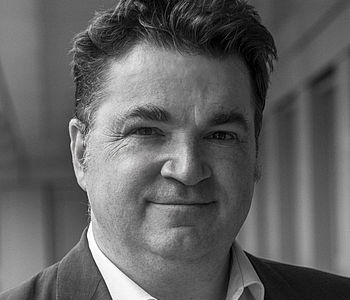 Position : since april 2011: Sciences Po Paris (Centre d'Histoire/Dép. d'Histoire), Professeur de l'Histoire de l'Europe (XIXe-XXe siècles) | Disciplines : History |

Biography
Prof. Dr. Jakob Vogel | Director
Jakob Vogel served as director of the Centre Marc Bloch from September 2018 to August 2023.
After a commercial apprenticeship in a publishing house, his studies in Bonn and Paris, and a Master's degree in History from Université Paris VII, he defended his thesis at the Frei Universität in Berlin (FU) in 1995. His topic was the "National Military Cult in Germany and France between 1871 and 1914." In 2000, he became Senior Lecturer (Wissenschaftlicher Assistent) at the Centre for French Studies at the Technische Universität in Berlin (TU), where he obtained his accreditation to supervise research in 2005. This resulted in a book published in 2008 under the title: Ein schillerndes Kristall. Eine Wissensgeschichte des Salzes zwischen Früher Neuzeit und Moderne (Cologne 2008). "H-Soz-Kult," the communication and information platform for historians, commended this study in 2009. Between 2006 and 2008, Jakob Vogel held the position of Deputy Director at the Centre Marc Bloch before being appointed Professor of 20th Century History of Europe and European Colonialism at the University of Cologne. He joined Sciences Po in Paris in 2011 as "Professor of History of Europe 19th-20th centuries" where he since been teaching, inter alia, as part of the Franco-German program of the Nancy campus, and within the Euro-Africa program of the Reims campus.
In his research and publications, Jakob Vogel has devoted himself to studying issues related to contemporary European history and European colonialism. As a specialist in the history of the "long nineteenth century," he has conceptualized the role of the nation, national and transnational relations, as well as infra- and extra-European interdependencies. Jakob Vogel participated in establishing and developing the dynamic field of "History of Knowledge" (Wissensgeschichte), a discipline concerned with the shifting role of knowledge in contemporary societies. Recently, one of this field's priority objectives has been the circulation of both ideas and academic experts in the European and colonial framework, throughout Africa and in Latin America.