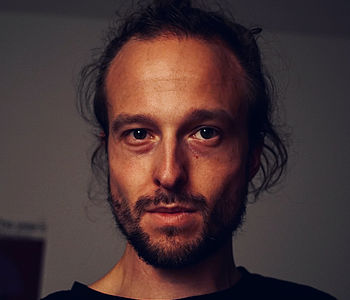 Home Institution : Institut für Philosophie, Technische Universität Darmstadt | Position : PhD student | Disciplines : Philosophy |

Biography
MA Philosophy, Free University of Berlin
MA Critical and Creative Analysis, Goldsmiths, University of London
BA English and American Studies, Philosophy, University of Freiburg
Title of thesis
Receptions and Transformations of Pragmatism in French Philosophy
Institution of thesis
Technische Universität Darmstadt
Supervisor
Prof. Dr. Petra Gehring
Receptions and Transformations of Pragmatism in French Philosophy
The project investigates different strands of the reception and transformation of North American pragmatism in French philosophy, from the earliest translations towards the end of the 19th century all the way to Gilles Deleuze's strange pragmatism a century later.
Publications
"'To make us think, in French, things which were very new.' Jean Wahl and American Philosophy", in: Pragmatism and Social Philosophy. American Contributions to a European Discipline, hrsg. von Michael Festl, Abingdon-on-Thames: Routledge, forthcoming.
"Vom Nutzen und Nachteil der Philosophiegeschichte für die Philosophie" (with Corinne Kaszner), in: Mitteilungen der Deutschen Gesellschaft für Philosophie 42 (2018), pp. 2-5.
"'Everywhere There Are Sad Passions.' Gilles Deleuze and the Unhappy Consciousness", in: Deleuze and the Passions, ed. by Sjoerd van Tuinen and Ceciel Meiborg, New York: Punctum Books, 2016, pp. 21-40.