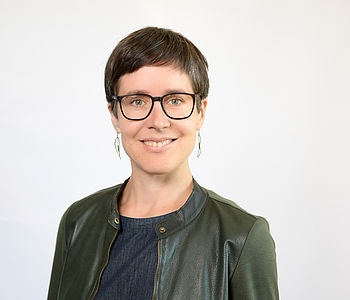 Home Institution : Leibniz-Institut für Europäische Geschichte | Disciplines : History |

Biography
Anne Friedrichs is a postdoctoral researcher at the Leibniz Institute of European History in Mainz and Principal Investigator of the project "From Displaced Persons to Refugee" in the Collaborative Research Centre "Human categorization". She joined the Centre Marc Bloch as an associate researcher in 2020. She studied cultural studies (Kulturwissenschaften) and history at Leipzig University as well as political science and urban and regional planning at the Université Lumière Lyon 2 and the Institut d'études politiques Lyon. After fellowships at the University of Cambridge and the Institut d'histoire moderne et contemporaine in Paris, she completed her PhD in 2010 with a dissertation on academic historiography in Great Britain and France and its relationship to changes of these two imperial nation-states between 1919 and 1968. This book was awarded the Johannes Zilkens-Promotionspreis by the German Academic Scholarship Foundation in 2012. After working in the Presidential Committee at the Leuphana University of Lüneburg (2010–2015) and completing research fellowships at the German Historical Institute in Warsaw and Paris, she was a research associate at Bielefeld University (2015–2018) and an assistant professor at Justus Liebig-University Giessen (2017/18). 
Her current research focuses on the history of Europe in global, imperial and postcolonial relationships in the 19th and 20th centuries. Her main research interests include a self-reflexive history of migration, mobility and belonging as well as the history of historiographies, and of the humanities. 
Selected Publications:
»Tracer les limites des sociétés dans une perspective transeuropéenne : Les 'Polonais de la Ruhr' à la fin du XIXe et au début du XXe siècle «, in: Annales. Histoire, Sciences Sociales 76, 3 (2021): 489–529.
Special issue »Migrations and Border Processes. Politics and Practices of Belonging and Exclusion in Europe from the 19th to the 21st Century«, eds. Margit Fauser, Anne Friedrichs and Levke Harders, in: Journal of Borderlands Studies 43, 4 (2019). Unchanged reprint, London: Routledge 2021.
Special issue »Migration, Mobilität und Sesshaftigkeit«, ed. Anne Friedrichs, in: Geschichte und Gesellschaft 44, 2 (2018).
»Imperial History« (co-authored with Mathias Mesenhöller), in: Transnational Challenges to National History Writing, eds. Matthias Middell and Lluis Roura y Aulinas, London: Palgrave-Macmillan 2013, 164–201. Paperback 2015.
Das Empire als Aufgabe des Historikers. Historiographie in imperialen Nationalstaaten. Großbritannien und Frankreich 1919–1968. Frankfurt a. M.: Campus 2011.