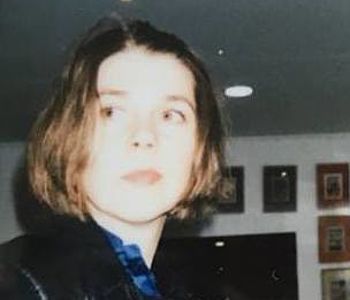 Home Institution : CNRS, CRESPPA | Position : Researcher | Disciplines : Cultural Sciences , Philosophy , Political Science |

Biography
Since 03/2021 habilitated in philosophy at Jules Vernes Picardie University in Amiens
Since 10/2012 researcher at the CNRS, member of CRESPPA, Paris.
Winter semester 2011 Assistant professor at the Center for Gender Studies of University Lausanne, Switzerland.
2011 PhD (co-tutelle) at Humboldt University Berlin (Gender Studies) and University Paris 8, Saint-Denis (Political Science).
2006 Magistra Artium in Cultural Studies (minor subjects Gender Studies / Sociology).
CV File
Researchtopic
"Penser la sexualité. Une analyse transnationale de la théorie féministe en France, en Allemagne et aux Etats-Unis."
Organisation of Events
Academic year 2017/18 Co-responsible with Jane Freedman of the public research seminar "Pouvoir des crises – crises du pouvoir" at the Cresppa-GTM in Paris.
17.-19.05.2017 Organization of the international conference « Pensées critiques du genre : Travail, Corps, Nation » at the CNRS in Paris.
Academic year 2016/17 Co-responsible with Jane Freedman of the public research seminar "Genre, travail, mobilités – Regards croisés" at the Cresppa-GTM in Paris.
2015-2017 Co-organiser (with Sarah Kiani and Emeline Fourment) of the "Encounters on articulated power relations. Class, gender, racialization and sexuality".
17.-19.05.2017 Organization of the international conference « Le genre comme pensée critique : Travail, Corps, Nation » that will take place at the CNRS site Pouchet in Paris.
19.-21.10.2016 Co-organization (with Jennifer Ramme) of an international Conference « Sex sells. Paradoxical right wing sexual politics in Europe » that will be held at the European University Viadrina in Frankfurt / Oder and at the Collegicum Polonium in Słubice in Poland.
03/2015 International Conference on "Race, religion and sexuality. Positionality and Agency in intersectional perspective" at the Center Marc Bloch, Berlin (with Nur Yasemin Ural and Emilia Roig).
10/2014 International Workshop on "Validity, autonomy, abjection. Questioning care and bodies" at University Paris 8 (with Aurélie Damamme and Kira Ribeiro).
12/2013 International Conference "Beyond cognitive, national and methodological borders: Gendering the social" at the CNRS (Pouchet) (with Eleni Varikas and Isabelle Clair).
05/2011-05/2012: Strand coordinator of the 8th European Feminist Research Conference in Budapest ("Rooting and Shifting (in) Feminist Research: Assessing the 'Turns' in Feminist Theory", with Iris van der Tuin and Beatriz Revelles Benavente).
03/2010: Co-organizer of the conference "Queerfeminist critiques of the economy" in Berlin-Neukölln.
Winter semester 2009/2010: Co-organizer of the lecture series of the Graduate School "Gender as a category of knowledge": Gender in cultures of knowledge. Postcolonial und queer perspectives (with Sarah Speck).
August-December 2006: Participation in the production of the exposition "Anti-Semitism in the GDR" by the Amadeu Antonio foundation, Berlin.
Activities
Teaching experiences
Summer semester 2018: "Critiques queer/féministes de l'Etat" at University Paris 8-Vincennes, Saint-Denis and the Bourse du travail of Saint-Denis (Master and PhD class in philosophy, political science, gender studies and geography) co-teaching with Marion Tillous.
Summer semester 2015: "Women's movements and religion. On the construction of a supposed opposition" Humboldt University Berlin, Germany (Master, Cultural Studies) co-teaching with Vera Kallenberg.
Winter semester 2011: "Sexual politics. Theories, struggles, state of the art." University of Lausanne, Switzerland (Master, Sociology).
Summer semester 2011: "Gender and Technology", Technische Universität Berlin (Master, Cultures of Technology) co-teaching with Prof. Dr. Sasha Disko.
Winter semester 2008/09: "Materialist Feminist Theory. An Introduction", Humboldt University Berlin (Bachelor, Gender Studies).
Summer semester 2006 and 2007: "Political Science in English Language", University Paris 8, Saint-Denis (Bachelor, Political Science).
Thinking sexuality. A transnational analysis of feminist theories in France, Germany and the United States of America
Why is it at the example of sexuality that some social groups of even some countries or cultures have to prove their modernity? This questions guides the research project on how feminist and queer theory has participated in but also criticised modernity narratives around sexuality. In a transdisciplinary and transnational perspective, this project studies the different meanings that have been given to sexuality especially when linked to hopes of emancipation or liberation. This project follows different definitions and conceptions of sexuality from the 1960s on through a number of controversies and sociopolitical changes that they had to confront (AIDS, institutionnalisation, law changes, etc.) Three axes structure the research, first an epistemological and esthetical research on subjectivity, individuality and relations of self and other; second an analysis of sexuality as a field and object of study and third, the role that translation and cultural transfers have played in these processes.
Publications
Selected publications
Books
2013. Féminismes en traductions. Théories voyageuses et traductions culturelles. Paris: Ed. des archives contemporaines.
2009. French Gender? Die feministischen Gender-Debatten in Frankreich. Saarbrücken: VDM Verlag.
Peer reviewed articles
"Il est grand temps de parler de Gayle Rubin" in PolitiQueer. Réflexions féministes, queers, francophones, No.2, Perspectives critiques du manque, 2018, pp.116-128. https://revuepolitiqueer .files.wordpress.com/2018/05/rpq2-perspectives-critiques-du-manque-pdf- final1.pdf
"Sex Wars and the Contemporary French Moral Panic : The Productivity and Pitfalls of Feminist Conflicts."Meridians: feminism, race, transnationalism, vol. 16, no. 1, 2018, pp. 79– 111. www.jstor.org/stable/10.2979/meridians.16.1.09.
"Les politiques sexuelles comme enjeu global : perspectives LGBTQ" Revue française de science politique, Lecture critique, n°67, 2017, pp. 10-13.
"Generation als Strategie" Crossed interview with Eleni Varikas, Adiadne. Forum für Frauen- und Geschlechtergeschichte, n°65, 2014, pp. 64-71. http://www.addf- kassel.de/shop/detailansicht/categories/ariadne/products/ariadne-65/
"Our bodies-ourselves? Discrimination et émancipation corporelle dans la pensée féministe allemande." Encyclo. Revue de l'Ecole doctorale ED 382, n°03, 2013, pp. 97-105. http://www.ict.univ- paris-diderot.fr/sites/default/files/Sommaire%20n%C2%B03.pdf
"Rien n'est (in)traduisible. Premiers pas dans un troisième lieu". In Cahiers du genre, n°45, 2008, pp. 235-238.
"Aspekte der Gender-Debatte in Frankreich und Deutschland". In Trajectoires. Travaux des jeunes Chercheurs du CIERA, n°1, novembre 2007, pp.12-23. https://trajectoires.revues.org/99
Book chapters (peer reviewed)
- "Travelling Gender in France and Germany. The Feminist Gender Debates as Cultural Translations." In Emek Ergun et Olga Castro eds. Feminist Translation Studies: Local and Transnational Perspectives, London, Routledge, 80-92.
2016. "Intersectionnalité et genre. Au sujet de la critique féministe des conditions de production du savoir" In Farinaz Fassa, Eleonore Lépinard et Marta Roca i Escoda eds. La circulation et les usages de l'intersectionalité, Paris : La Dispute.
– "Gender der Streit um eine Forschungskategorie" In Françoise Berger et Anne Kwaschik eds., La "condition féminine". Feminismus und Frauenbewegung im 19. und 20. Jahrhundert /La "condition féminine". Féminismes et mouvements de femmes au XIXe- XXe siècles, Stuttgart : Franz Steiner Verlag GmbH, 239-250.
– "Nouveau matérialisme. Un nouveau courant féministe?" In Maxime Cervulle et al. (eds.): Matérialismes, culture et communication. (vol. 2, MaterialismeS), Paris: Presses des Mines.
2015. "Die feministischen Gender-Debatten in Frankreich und Deutschland. Ein Paradigmenwechsel in der feministischen Theorie?" In Umrath, Barbara et al. (eds.) Theorie und
2017. "Ecrire et penser le genre en contextes postcoloniaux" with Maxime Cervulle, Karima Ramdani and Anne Castainge In Le genre en contexte postcolonial. Traduction et réception françaises. Bruxelles, Peter Lang, 2017, 301-310.
– "La traduction, facteur et catalyseur dans la théorie féministe" In Eric Dayre and Marie Panter, eds. Traduction et évènement. Poétique et politique de la traduction. Paris, Hermann Editeurs, 2017, pp. 303-316.
Kritik. Dialoge zwischen Denkstilen und Disziplinen. Bielefeld, transcript.
2014. "C'è ma non si vede. Über die Erfindung des Gleichheits- und des Differenzfeminismus. Eine Dekonstruktion." In Ilse Nagelschmidt, Britta Borrego and Uta Beyer (eds.) Gender-Kritik. Interdisziplinäres Kolloquium zur Geschlechterforschung II. Neue Beiträge. Frankfurt/M.: Peter Lang.
2012. "Translating Queer Theory to France and Germany. Tickets and Boundaries for a Traveling Theory" In Sushila Mesquita, Maria Katharina Wiedlack et Katrin Lasthofer (eds.): Import –Export– Transport: Queer Theory, Queer Critique and Activism in Motion, Vienna: Zaglossus.
2012. "Travelling Theories/ Théories voyageuses. Ce que le débat sur l'intersectionnalité peut apprendre du débat sur le genre" In Kallenberg, Vera et al. (eds.): Intersektionalität und Kritik., Wiesbaden: VS Verlag.
2010. "The feminist Gender Debates in France and in Germany" In Exchanges and Correspondance. Constructing feminism. Orazi, Françoise et al. (eds.) Cambridge Scholar Publishing.
2008. "Material Queer. Politiken sexueller Ökonomien" In Urs Lindner et al. (eds): Philosophieren unter anderen. Beiträge zum Palaver der Menschheit. Westphäl. Dampfboot, Münster.
Articles
2016. "Après le Deuxième Sexe la sexualité en question." Le Magazine Littéraire, No. 566, avril, p. 90- 92.
– "Sexualität bei Simone de Beauvoir. Feministisches Erbe, Feministische Kritiken" Soziopolis. Gesellschaft beobachten. Schwerpunkt Simone de Beauvoir, avril 2016, http://www.soziopolis.de/erinnern/jubilaeen/artikel/sexualitaet-bei-simone-de-beauvoir/
2015. "Laizität, oder : wie sag ich's meinen deutschen Genoss_innen". Antifra*. Debatte, Bildung Vernetzung zu Migration und gegen Rassismus und Neonazismus. Fondation Rosa Luxemburg, 12/2015, http://antifra.blog.rosalux.de/laizitaet-oder-wie-sag-ichs-meinen-deutschen- genoss_innen/
2014. "L'émancipation comme concept politique dans les luttes féministes et queers" Contretemps, http://www.contretemps.eu/interventions/lémancipation-comme-concept-politique- dans-luttes-féministes-queers
2014. "Generation als Strategie" Entretien croisé with Eleni Varikas, Adiadne. Forum für Frauen- und Geschlechtergeschichte, vol. 65.
2013. "Our bodies-ourselves? Discrimination et emancipation corporelle dans la pensée féministe allemande." Encyclo. Revue de l'Ecoledoctorale ED 382, No. 03, 97-105.
2011. "DSK-BHL-WTF !!" In Missy Magazin No. 3/11.
2010. "Undoing capitalism? Reclaim Economy!" with J. Hausotter In arranca! No. 42.
– "Reflexion des Ungedachten" Analyse & Kritik. Nr. 549 / 16.4.2010. Repris par http://www.gwi- boell.de/web/wirtschaften-commons-kritik-queer-politics-antikapitalismus-4050.html.
– "Immaterielle und unsichtbare Arbeit – Überlegungen zu einer queerfeministischen Ökonomiekritik" in Phase 2. Zeitschrift gegen die Realität, No. 37.
2007. "Aspekte der Gender-Debatten in Frankreich und Deutschland" In Trajectoires. La revue électronique des jeunes chercheurs du CIERA (Centre interdisciplinaire d'études et de recherches sur l'Allemagne).
2005. "Contra-Sexe ou Post-Porno? Interview avec Marcella Moustache du groupe Panik Qulture" In Diskus No. 3/5, 54. Jhg. S. 20-22 .
– "Ceci est un instant de traduction culturelle live" In Diskus No. 3/5, S.23-27.
Reviews
2013. Cahiers du genre, n°54, review of Anne Fausto-Sterling "Corps en tous genres". 2012, Paris, La Découverte.
2012. Cahiers du genre, n°53, review of Chabaud-Rychter D., Descoutures V., Devreux A-M et Varikas E. eds. "Sous les sciences sociales le genre. Relectures critiques de Max Weber à Bruno Latour". 2010, Paris, La Découverte.
– Revue française de science politique, n°62/5, review of Eleni Varikas et Anne Berger eds. "Genre et postcolonialismes. Dialogues transcontinentaux", 2011, Paris, Ed. des archivescontemporaines.
2009. Bulletin des ZtG, n°39, S. 49, review of AG Queer Studies (Hg). "Verqueerte Verhältnisse. Intersektionale, ökonomiekritische und strategische Interventionen". 2009, Männerschwarm Verlag, Hamburg, with SarahSpeck.
– Hugs'n kisses. Tender to all gender. n°5, "Die Grenze verläuft nicht zwischen Homo und Hetero, sondern zwischen Pärchen und Nicht-Pärchen", review of Jörg Nowak "Geschlechterpolitik und Klassenherrschaft", 2009, Westphälisches Dampfboot, Münster and Antke Engel "Bilder von Sexualität und Ökonomie. Queere kulturelle Politiken im Neoloberalismus", 2009, transcript, Bielefeld.
Translations
2010. "Der permanente Skandal" by Daniel Bensaïd for: Agamben et al. (eds), Demokratie? Eine Debatte, Bd. 2611 suhrkamp edition.
2008. (with Elsa Fernandez) "Images et formations de corps d'hommes trans. Politique visuelle dans les photographies de Loren Cameron" by Josch Hoenes. In Cahiers du genre, No. 45.