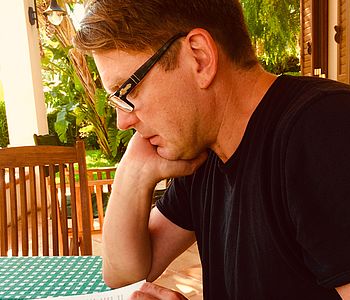 Home Institution : Historisches Seminar, Universität Erfurt | Position : Postdoctoral Research Fellow | Disciplines : Philosophy , Sociology , History , Social Psychology , Anthropology , History of Science |

Biography
seit 04/2021 Wissenschaftlicher Mitarbeiter, Historisches Seminar, Universität Erfurt
10/2020 - 04/2021 Geschäftsführender Assistent i. V. am Seminar für Wissenschaftliche Politik der Albert-Ludwigs-Universität Freiburg im Breisgau
seit 03/2018 Wissenschaftlicher Beirat, Politische Laboratorien Leipzig
seit 01/2018 Assoziierter Forscher am Centre Marc Bloch Berlin
seit 01/2018 Mitglied der International Adam Smith Society IASS
seit 07/2017 Mitglied der European Hobbes Society EHS
06/2016 Erlangung der Doktorwürde in Politikwissenschaften (Dr. phil.) an der Universität Leipzig
01/2016 - 9/2020 Sozialpsychiatrische Tätigkeit für das Berliner Gesundheitsamt
04/2012 - 09/2015 Fellow am Moses-Mendelssohn-Zentrum für Europäisch-Jüdische Studien in Potsdam
01/2008 - 12/2018 Freiberufliche Tätigkeit im Bereich Politische Kommunikation
11/2007 Magister Artium in Philosophie, Soziologie und Politologie an der J.-W.-G.-Universität Frankfurt am Main
Researchtopic
General Interests: Political, Economic and Social History of Early Modern Europe, History of Social Sciences and Modern Systems of Morality, Historical Emergence of Modern Democracies, Political Sociology of Institutions.
Projects
Compassion Ethics in Global Comparison, The Idea of Virtue in the East and the West, European History of Education.
Property and Habits in Early Modernity
Publications
Books
John Locke, Gedanken über Erziehung, herausgegeben und eingeleitet von Dirk Schuck, Philosophische Bibliothek, Band 736, Hamburg: Felix Meiner, 2020.
Die Verinnerlichung der sozialen Natur. Zum Verhältnis von Freiheit und Einfühlung in der Sozialpsychologie des frühen Liberalismus bei Locke, Shaftesbury, Hume und Smith. (Studien zum 18. Jahrhundert, Band 40), Hamburg: Felix Meiner, hg. v. DGEJ, 2019.
Das Phänomen der Verdinglichung bei Georg Lukács und Theodor W. Adorno. Einführung mit ausführlichen Darlegungen zu Weber, Marx, Simmel und Freud. Saarbrücken: VDM, 2010.
Articles
First-order-compassion and second-order-compassion: One central difference in the social thought of David Hume and Adam Smith regarding the installment of social stability, Adam Smith Review 13, London/NY: Routledge, 2021 (forthc.).
Ethische Defizite des Kosmopolitismus: Johann Georg Hamanns Kritik an Kant, Springer VS, 2020 (forthc.).
For further publications visit my site at https://global-studies.academia.edu/DirkSchuck