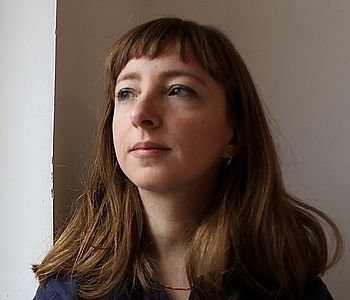 Disciplines : Philosophy |

Biography
Noa Levin is a researcher in philosophy and cultural theory at Centre Marc Bloch, and a lecturer at the Institut für Kulturwissenschaft, Humboldt University of Berlin. Her research focuses on twentieth century French and German visual cultures, political and ecological theory and philosophy of film. Levin's doctoral thesis, recently completed at the Centre for Research in Modern European Philosophy at Kingston University, London, interrogated the receptions of the philosophy and mathematics of G.W. Leibniz by Walter Benjamin and Gilles Deleuze. She holds an MPhil in European Culture and Literature from the University of Cambridge, and a BFA in philosophy and film from Tel Aviv University. Her research has been supported by Gates Cambridge, Kingston University London, the British Society of Aesthetics, Studienstiftung des Abgeordnetenhauses von Berlin and Centre Marc Bloch, Berlin.
CV File
Title of thesis
Living Mirrors of the Universe: Expression and Perspectivism in Benjamin and Deleuze after Leibniz
Institution of thesis
Centre for Research in Modern European Philosophy (CRMEP) Kingston University, London
Supervisor
Prof. Peter Osborne
Organisation of Events
7/2019 'Übersetzungen von Gewalt' workshop on Walter Benjamins 'Zur Kritik der Gewalt', supported by Centre Marc Bloch and ZfL, Berlin.
6/2017 'Benjamin and Leibniz: On Expression' workshop, supported by Goldsmiths University of London, The London Graduate School, and CRMEP at Kingston University.
Catastrophe and Technology: Theorizing the Climate Crisis with Benjamin and Arendt
This project focuses on Walter Benjamin and Hannah Arendt's theories of technological catastrophes. Both authors view modernity as an age of crisis, and warn of the impending violent consequences of modern technological warfare. Yet their different standpoints in history set their perspectives and theories apart. The project suggests that the two authors' texts are uniquely suited to illuminate the role of humans in developing the technologies that brought about the current climate crisis. The project's scientific objectives are threefold: first, to critically compare Benjamin and Arendt's theories of technological catastrophes and interrogate the role of their respective theories within the larger tradition of crisis theory; second, to show how Benjamin and Arendt's theories of technological catastrophes contain important reflections on the destruction of nature by humans that have hitherto remained underexplored, thereby shedding important light on the ways in which Benjamin and Arendt's theories may contribute to contemporary environmental theory; while the third objective is to intervene in the field of climate justice that addresses the inequitable effects of anthropogenic climate change on different communities and populations. Arendt and Benjamin's theories view justice in the present as inseparable from historical remembrance [Eingedenken] and reckoning with the past. At the same time, they put forward future-oriented concepts of community and action. This double perspective makes their theories uniquely suitable for engaging with the climate justice debate. The research will thus contribute to Benjamin and Arendt scholarship, as well as the growing fields of climate justice and environmental humanities more generally.