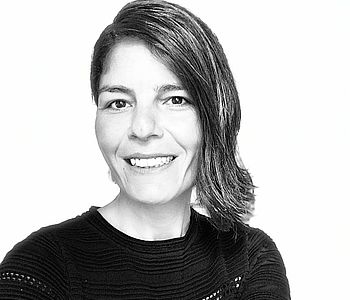 Home Institution : Freie Universität Berlin | Position : Researcher | Disciplines : History |

Biography
Nazan Maksudyan is Senior Researcher and head of the Centre Marc Bloch research team in the ERC-funded research project, "Ottoman Auralities and the Eastern Mediterranean: Sound, Media and Power, 1789-1914" (OTTOMAN AURALITIES; ERC Starting Grant 2021; Principal Investigator: Dr. Peter McMurray, University of Cambridge). From 2019 to 2022, Maksudyan was an Einstein guest professor in the Friedrich-Meinecke-Institut at the Freie Universität Berlin. She was a »Europe in the Middle East – The Middle East in Europe« (EUME) Fellow in 2009 and 2010 at the Wissenschaftskolleg zu Berlin and an Alexander von Humboldt Stiftung Postdoctoral Fellow at the Leibniz-Zentrum Moderner Orient (Berlin) in 2010 – 2011 and in 2016 and 2018. From 2013 to 2016, she worked as a professor of history in Istanbul and received her habilitation degree in 2015.
Her research mainly focuses on the history of children and youth in the Ottoman Empire during the nineteenth and twentieth centuries, with special interest in gender, sexuality, education, humanitarianism, and non-Muslims. Among her publications are Ottoman Children & Youth During World War I (2019), "Control over Life, Control over Body: Female Suicide in Early Republican Turkey" (2016), Orphans and Destitute Children in the Late Ottoman Empire (2014), Women and the City, Women in the City (ed., 2014), Ottoman Children and Youth during WW1 (2019), Urban Neighborhood Formations (ed. with Hilal Alkan, 2020).
Soundscapes of Late Ottoman Cities
My project is a comparative social and cultural history of the soundscapes of late Ottoman cities. The aim is to configure the sensory and subjective aspects of sounds. I intend to give a sense as to how Ottoman soundscapes were shaped by the over present sound of the Muslim call to prayer, but also to a certain extent by the sounds other religions, by street vendors who dominated the street life with their commercial activities, by dogs, by fires and firefighters, and certainly by the new infrastructural and communication technologies of train, tram, telegraph, and steamship in the turn of the century. The research also extends to the criticisms and awareness of certain segments of the society regarding noise and anti-noise regulations. The project is particularly interested in the implications of gender, class, ethnicity, religion, and human-animal encounters in shaping the sonic lives of the cities.